Three-year-olds
3 years old by September 1st
Our 3-year old program is for children turning three by September 1. We offer a Monday-Wednesday-Friday class and a Tuesday-Thursday class from 9 AM to 12 PM with 12 children in each class.
The three-year-olds and young fours in our Three-year-old class learn and grow through a developmentally appropriate approach focusing on helping them to learn to love God, love themselves and each other and love learning.
Children develop independence, critical thinking, fine and gross motor, early literacy, math, science and social skills through a wide variety of fun, hands-on learning activities including free-choice centers, circle time, outdoor play, snack and other large and small group activities. Reading books, singing songs, counting, curiosity, sharing and hugs are a huge part of every day in this active, happy, loving classroom!
Three-year-old Class Teachers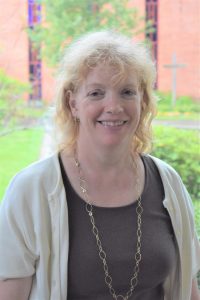 Kathleen Walstead
Teacher with Holy Cross ELC since 2006.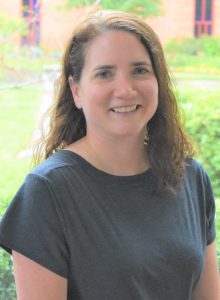 Hannah Troyer
Teacher's aide with Holy Cross ELC since 2017.